Affordable Housing Investment Sales
AHIB actively represents buyers and sellers of both Project-Based Section 8 and Section 42 low income properties.  This dual focus within the world of low income housing provides our clients access to a full range of available markets and information from a single, cohesive source.  Not only are our brokers specialist in affordable housing sales, they are geographically focused, providing clients a single source for critical knowledge, both from national affordable housing trends and equally important local and regional real estate experience.
---

Nationwide Experience
Affordable Housing Investment Brokerage (AHIB) is committed to the mission of providing our customers with in-depth knowledge and nationwide experience selling affordable housing. AHIB's principals have over fifty years of combined experience marketing niche real estate investments. As a sister company to Senior Living Investment Brokerage (www.slibinc.com), AHIB combines proven boutique marketing strategy with affordable housing experience to provide our clients with unparalleled results.

Dedicated Focus
AHIB creates the broadest and most efficient market possible for affordable housing owners by working a dedicated focus on the two largest industry sectors, Section 8 and Section 42. Other affordable housing brokers provide service in one segment or the other. AHIB capitalizes on the opportunity to combine these complementary markets, resulting in an expanded buyer reach within an exclusive industry. While Section 8 and Section 42 properties have uniquely different characteristics, there is crossover between the product buyers – crossover that is created by our dedicated focus.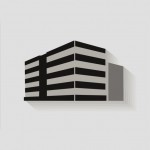 Proven Success
Prior to the company's founding, AHIB's four principals collectively represented clients on over 500 successful transactions. The firm is committed to continuing this success by on-going product education and market knowledge derived from client contact. This commitment provides buyers access to vetted inventory and sellers access to a qualified, competitive market. Contact AHIB at (630) 405-6500 to discuss how we can assist you with your buying and selling needs.